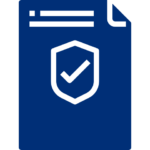 JDAT compares quotes and coverages within the pool of 75+ insurance companies.























INSURANCE RATE INCREASED WITH NO CLAIMS?
Frequently asked questions:
Yes, each policy that you combine together has a certain percentage in discounts that is added to each policy.  Home/Auto being the biggest discount available.
If you have a claim or loss to report, you can take advantage of your insurance carriers 24/7 claim support service and report the claim directly or you may contact John and the JDAT Insurance Agency. Whichever one you prefer.
Teenage drivers are usually a higher risk, however most insurance carriers have programs that offer reduced premiums if the child qualifies. 
Contact us today for a FREE quote!