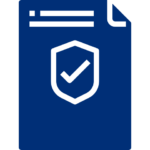 JDAT compares quotes and coverages within the pool of 75+ insurance companies.























INSURANCE RATE INCREASED WITH NO CLAIMS?
Frequently asked questions:
Yes, each policy that you combine together has a certain percentage in discounts that is added to each policy.  Home/Auto being the biggest discount available.
If you have a claim or loss to report, you can take advantage of your insurance carriers 24/7 claim support service and report the claim directly or you may contact John and the JDAT Insurance Agency. Whichever one you prefer.
Local fire department rating, do you live with 1000 ft of a fire hydrant, credit, insurance score and coverage limits.
The number one thing you can do is update your roof.  If you have older shingles, you may be more likely to have a claim resulting from wind or hail.
Personal Liability covers the costs incurred for which you are legally liable.  If your dog bites your neighbor, or if your family member or friend happen to slip on the ice and hit their head, they may not sue you, however if the bill is steep enough, their health provider may come after you.
Contact us today for a FREE quote!